Repeat Customers Receive Additional 10% Off All Orders: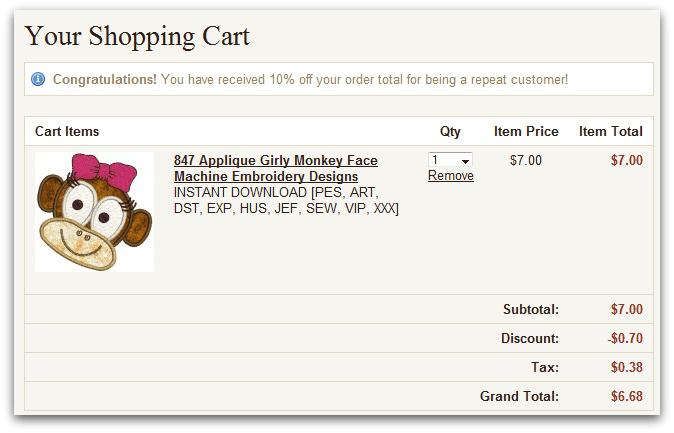 Is your Repeat Discount not being applied?




Did you add items to your cart before logging into your account? If so, you may need to empty your cart, make sure you're logged in [the "Sign In" link at the top of the page will read "Sign Out" while you're logged in your account], then add the items again.
Was your last purchase before June 2011? If so, you have not made a purchase from this new website and there's no way for the system to recognize you as a returning customer. The system is only able to recognize a return [repeat] customer if you make a purchase on this system while logged in to your account. So, the easiest way around this is to e-mail me and I'll give you a 10% Off Coupon Code for your first purchase on this system, then all of your following purchases will receive the automatic 10% Off.