Description
SewWrite Lettering and Monogram Text Processor Embroidery Software



Please READ the following 4 bulleted items BEFORE PURCHASING - NO REFUNDS will be accepted! Program features are below the important notes.

** MAC Users - This program is made for Windows computers. An emulator is required to work on a MAC. Please e-mail me [customerservice@akdesignsboutique.com] for more information and the link to download on your MAC. DO NOT purchase until you've successfully installed and used the demo.
** Tablet and Chromebook users - This program WILL NOT work on Tablets or Chromebooks [with the exception of some Surface tablets].
** FREE DEMO - Please copy and paste the link below into your browser to download and install the trial version before purchasing.
https://sandscomputing.com/Applications/InstallSWR.exe. After installation, select "Demo". No need to install again once you purchase it, the demo and retail downloads are the same. Once purchased, just register your trial version to gain access to the full retail version! It is highly recommended that you download the trial to ensure software is compatible with your computer. Because this free trial is offered, NO REFUNDS will be accepted!
** When will I receive the Serial Number email? The serial number will be e-mailed from S&S Computing usually within within minutes of your purchase, but within 12 hours max - it's a manual process. While your registration is being processed, the software is functional unless you have an expired demo version.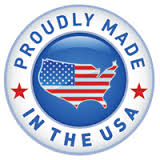 SewWrite Information and Features
SewWrite (SWR) is software for creating and arranging high-quality lettering for embroidery files. It uses hand-digitized alphabets based on Windows fonts for greater quality and includes a wide range of typefaces. User requests for additional alphabets will be considered. SewWrite includes 91 alphabets/symbols/dingbat alphabets [all that are included are pictured below].
Q Is an Internet connection needed to run the software?

A The Demo does not require an Internet connection. However, the licensed (retail) version requires Internet access to register the software. Once the software is registered, Internet access is required – at least temporarily for the first several usages of the software – to verify the registration. After that, the software can be run entirely offline (without Internet access) if necessary. Internet access is, however, desirable to receive timely update information and download updates.


The DOWNLOAD button above is for the DEMO and RETAIL version - they are the same - so you only need to install once!

Support Group Links - click here
Once SewWrite is installed on your computer, you can open the Help menu and read the "Getting Started" topic for detailed information regarding use of the software. SewWrite is written to have the "look and feel" of a word processor, which makes it straightforward to create lettering for your embroidery projects.

Lettering can be placed on various curves and selected monogram styles can be applied. Saving the project will store the letters and formatting in a special swr file which can be reopened later in SewWrite for further editing. An embroidery file is also created. A variety of embroidery formats, including DST, EXP, HUS, JEF, PES, VIP, VP3, and XXX may be chosen. You can set an embroidery Editor Path from the File Menu so that when a project file is saved in SewWrite, the embroidery file will be automatically opened in your favorite embroidery editor software for further editing and/or merging with other embroidery files.
System, Download & Install Help:
System Requirements for S&S Computing Software Products
All S&S Computing software products are native Windows® applications. They will run on versions of the Windows OS (Operating System) including XP (SP3 must be installed), VISTA, Windows 7, 8, 8.1 and 10.

For information describing installation of our software on a MAC computer (Intel-based, OS-X), click on this link.

Embroidery Machine Compatibility - This software installs on your computer and is compatible with most home, commercial and industrial machines. See our "Supported File Types" table to make sure that your format/machine type is listed.
Updates / Reinstall for S&S Computing Software Products:
Update:
All software products offered by S & S Computing come with a free update policy for the lifetime of the product. AutoUpdate features on the Help menu of our products will inform you when updates are available for download. You can then update from within the open product.
Reinstall:
If you get a new computer or your computer crashes in the future, you can just come back to AKDesignsBoutique.com, download the software again from the Embroidery Software Download page - click here - and enter your user name & serial number - you will not need to purchase again. If you can't find your serial number, you can send us an e-mail [customerservice@akdesignsboutique.com] and we'll send it to you again.

REGISTRATION INFORMATION:
Registration/Serial # will be e-mailed from S&S Computing after purchase – usually within minutes, but you'll never wait more than 12 hours. Registrations are sent at least once daily after 4:00 pm EST. To allow uninterrupted usage of the product, it is advisable to order the product at least 1 day before the DEMO period expires.

If you do not receive your registration within 12 hours, then check that the e-mail address support@sandscomputing.com is "whitelisted" so it will not be blocked by your e-mail client. This is accomplished by adding our e-mail address to a safe senders list so your registration e-mail is allowed to come safely into your Inbox. You can send us an e-mail [customerservice@akdesignsboutique.com] or call at anytime to check on your order - 678-390-2641.

Shipping for S&S Computing Software Products:
We offer shipping of CDs (within the US only) for an additional $17.00. Click on the "CD by Mail [add $17.00]" button in the Add-to-Cart area to order a CD for any of the S&S Computing products. Shipping is via USPS First Class delivery and usually requires 7-14 days for delivery [shipped by S&S Computing, not AKDesigns Boutique].
Terms of Use for S&S Computing Products:
All S&S Computing product licenses allow you to use the software on up to - but no more than - two of your own computers.
Return Policy for S&S Computing Products:
All sales are final - No Refund for ANY reason. S&S Computing software can be downloaded and trialed in Demo mode before purchasing a license by using the Download buttons on the product pages.
SewWrite FAQs:
Q: Can fonts be added to SewWrite?
A: No, SewWrite uses hand-digitized alphabets that are specifically made for this program.
Click HERE to see Current Sales