Categories
Categories
Brands
Brands
SewART Digitizer Embroidery Software
SewART Digitizer Embroidery Software
Product Description
SewART Digitizer Embroidery Software
SewArt (SA) is an embroidery digitizer for converting raster image files (*.jpg/*.png, etc), vector images (*.svg, *.emf), and clipart into embroidery file formats. Image processing tools and a step-by-step wizard are provided to produce an image suitable for yielding a high-quality embroidery stitch-out.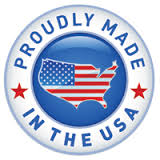 Features of SewArt (an auto-digitizer for embroidery files)

Reads raster or vector format images (supported input formats include *.bmp, *.png, *.jpg, *.gif, *.svg, *.wmf, and *.emf)

Allows images in other (unsupported) file formats to be pasted into the SewArt workspace

Converts images to high-quality embroidery files for sewing

Supports output embroidery file formats including Brother (c) *.pes, Tajima (c) *.dst, Janome (c) *.jef, Melco (c) *.exp, Viking(c) *.hus New Pfaff (c) *.vip, Viking SE (c) *.vp3, and Singer (c) *.xxx (these may be converted by SewWhat-Pro, or other embroidery editors, to a larger variety of embroidery file formats compatible with most home and commercial machines)

Contains image-processing tools for converting images into color-reduced, smoothed images suitable for digitizing

Includes a variety of pattern fills which can be applied to sew individual regions of the image

Supports both auto-digitizing and manual digitizing options to give substantial user control over the digitizing process

INTERNATIONAL LANGUAGE SUPPORT
SewArt offers support for some languages other than English. To use this language support, download the appropriate language file(s) from the links below and save it in your S &S Computing/SewArt folder. Open SewArt and click the Options menu item Language Support and choose the desired language there.

Country Language File
Denmark SewArtDAN
France SewArtFRA
Netherlands SewArtNLD
Portugal (Brazil) SewArtPTG


System, Download & Install Help:
System Requirements for S&S Computing Software Products
All software products made by S & S Computing are native Windows® applications. They will run on versions of the Windows OS (Operating System) including XP (SP3 must be installed), VISTA, Windows 7, 8, 8.1 and 10. To run our software on an Intel-based MAC computer, you must install either a free emulator (Boot Camp© or VirtualBox©) or a commercial emulator (Parallels© or VMWare Fusion©), together with a version of the Windows OS (from XP upwards will work). Then use the Windows download button on our product pages to install the software.

Embroidery Machine Compatibility - This software installs on your computer and is compatible with most home, commercial and industrial machines. See our "Supported File Types" table to make sure that your format/machine type is listed.
Using SewArt on a MAC:
Since all S&S Computing software products are Windows based programs, it is STRONGLY recommended to take full advantage of the free trial to make sure that the software works to your expectations because ALL SALES ARE FINAL. There are 3 different ways listed below to use the programs on your MAC. For those that require a little more information on the differences between programs like Boot Camp and Emulators, here's a link to an article that should help - click here.
Use PlayonMac emulation software.

Click here to download PlayonMac.
Click here to download SWP for MAC.
Click here to download the manual for more details about the many features available in SewArt.

Use a program like Boot Camp to boot into Windows on your MAC.

Use a Windows emulator program like VMWare Fusion® or Parallels Desktop for MAC®

Updates / Reinstall for all S&S Computing Software Products:
Update:
All software products offered by S & S Computing come with a free update policy for the lifetime of the product. AutoUpdate features on the Help menu of our products will inform you when updates are available for download. You can then update from within the open product.
Reinstall:
If you get a new computer or your computer crashes in the future, you can just come back to AKDesignsBoutique.com, download the software again from the Embroidery Software Download page - click here - and enter your user name & serial number - you will not need to purchase again.
REGISTRATION INFORMATION:
Registration/Serial # will be e-mailed from S&S Computing after purchase – usually within minutes, but you'll never wait more than 12 hours. Registrations are sent at least once daily after 4:00 pm EST. To allow uninterrupted usage of the product, it is advisable to order the product at least 1 day before the DEMO period expires.

If you do not receive your registration within 12 hours, then check that the e-mail address support@sandscomputing.com is "whitelisted" so it will not be blocked by your e-mail client. This is accomplished by adding our e-mail address to a safe senders list so your registration e-mail is allowed to come safely into your Inbox. You can call at anytime to check on your order - 678-390-2641.
Shipping for S&S Computing Software Products:
We offer shipping of CDs (within the US only) for an additional $15.00. Click on the "CD by Mail [add $15.00]" button in the Add-to-Cart area to order a CD for any of the S&S Computing products. Shipping is via USPS First Class delivery and usually requires 3-5 days for delivery [shipped by S&S Computing, not AKDesigns Boutique].
Terms of Use for S&S Computing Products:
All S&S Computing product licenses allow you to use the software on up to - but no more than - two of your own computers.
Return Policy for S&S Computing Products:
All sales are final. S&S Computing software can be downloaded and trialed in Demo mode before purchasing a license by using the Download buttons on the product pages. We strongly encourage potential customers to first try the Demo before purchasing the software license. For that reason, refunds are not offered except in extenuating circumstances. When a refund is granted, a $10 deactivation fee will be deducted.
Click HERE to see Current Sales


Find Similar Products by Tag
Product Reviews
Find Similar Products by Category
Customers also viewed