Categories
Categories
Brands
Brands
SewART Digitizer Embroidery Software
SewART Digitizer Embroidery Software
Product Description
SewART Digitizer Embroidery Software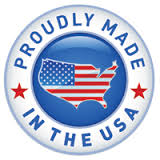 Quick and Easy Steps:
1. Download SewArt - Free for 30 days or 60 saves [Do Not UPDATE during DEMO period-it will cause your demo to expire]

Click one of the following pink buttons to download the 32 or 64 bit version of SewArt

Download is for both Demo and Paid version -

ONLY DOWNLOAD ONCE

- before the demo expires, you will just be purchasing the serial number to continue using and will not need to re-install the software.

Click Here for the SewArt User Manual
ALWAYS USE INTERNET EXPLORER to install or update this program. Third-party browsers (like Chrome or Firefox) are known to cause problems when used to install this product.

2. BEFORE the Demo expires, purchase to continue using. Just add to cart, checkout, and the serial # will be e-mailed within 24 hours from S&S Computing.

Steps with Detailed Information:
You can easily purchase SewArt:
Click the "Add to Cart" button above to add a product to your shopping cart. Above "Add to Cart" choose between ordering the download or CD version.

View your shopping cart contents at any time before final purchase by clicking on the "View Cart" button at the top of the page. You may adjust the quantity or remove items from your order here as well.
After you review your shopping cart contents, you will be asked for your credit card information. This transaction is completely secure.
To install the DEMO or RETAIL version:
Click on the download link (the pink buttons below) to run the appropriate 32 or 64 bit installer

Choose "RUN" to run the installer that will put the software on your computer

It is highly recommended to use Internet Explorer® for the installation process (rather than an alternative browser like Google Chrome® or Mozilla Firefox®)
IMPORTANT: You do not have to purchase the product to install and use the DEMO. DEMOs are provided so you can determine if the software performs to your satisfaction, before you purchase.
Free Demo for 30 days or 60 saves

Click one of the following buttons to download the 32 or 64 bit version of SewArt (combined Demo and Retail):
All S&S Computing software will run on 32-bit and 64-bit Windows OS. To determine which bit size your OS is, go to Start->and type "System Information" in the search box (in Windows 8, in Tile view, just type "System" in the search box).

NOTE REGARDING REGISTRATION INFORMATION
Registration information will be e-mailed within 24 hours of purchase - usually sooner than that. Registrations are sent at least once daily after 4:00 pm EST. To allow uninterrupted usage of the product, it is advisable to order the product at least 1 day before the DEMO period expires.
If you do not receive your registration within 24 hours, then check that the e-mail address support@sandscomputing.com is "whitelisted" so it will not be blocked by your e-mail client. This is accomplished by adding our e-mail address to a safe senders list so your registration e-mail is allowed to come safely into your Inbox.
All CDs contain both 32- and 64-bit versions of the software.
IMPORTANT NOTE FOR MAC USERS
All S&S Computing software products are native Windows applications. That means they will not run on Mac computers without emulation (virtualization) software and a copy of Windows® installed as well. While we do not endorse emulators, there are several well-known commercial ones such as Bootcamp® for Mac (which ships with newer Mac computers), Parallels® Desktop for Mac, and VMware® Fusion. A free emulator which is highly regarded is Oracle's Virtual Box which does not require rebooting between the Windows and Mac operating systems. Once the emulation software is installed on your Mac, you must load a copy of Windows into the emulator. Most emulators will work with any copy of Windows starting at Windows XP and later. If you don't already own a copy of Windows, then legal copies of XP can be obtained for around $30 (on E-bay® for example).
SewArt Embroidery Software
SewArt is software for converting clipart or other forms of raster and vector images into an embroidery file. Image processing tools and a step-by-step wizard are provided to produce an image suitable for yielding a high-quality embroidery stitch-out. You may download the User Manual - click here - for more details about the many features available in SewArt. To download SewArt, or to make an online purchase, please see information above. NOTE: This digitizing software can be used alone without SewWhat or SewWhat Pro.



SewArt has been tested in the Softpedia labs using several industry-leading security solutions and found to be completely clean of adware/spyware components.

Features of SewArt (an auto-digitizer for embroidery files)

Reads raster or vector format images (supported input formats include *.bmp, *.png, *.jpg, *.gif, *.svg, *.wmf, and *.emf)

Allows images in other (unsupported) file formats to be pasted into the SewArt workspace

Converts images to high-quality embroidery files for sewing

Supports output embroidery file formats including Brother (c) *.pes, Janome (c) *.jef, and Singer (c) *.xxx (these may be converted by SewWhat-Pro, or other embroidery editors, to a much larger variety of embroidery file formats compatible with most home and commercial machines)

Contains image-processing tools for converting images into color-reduced, smoothed images suitable for digitizing

Includes a variety of pattern fills which can be applied to sew individual regions of the image

Supports both auto-digitizing and manual digitizing options to give substantial user control over the digitizing process

INTERNATIONAL LANGUAGE SUPPORT (32 and 64 BIT)
SewArt offers support for some languages other than English. To use this language support, download the appropriate language file from the links below and save it in your S &S Computing/SewArt folder. In SewArt, click the menu itemTools->Language Support and choose the language there.

Country Language File
Portugal (Brazil) SewArtPTG

Getting Started

The help that accompanies SewArt contains a mini-tutorial that describes the steps necessary to load input image files and convert them to embroidery files. After opening SewArt by double-clicking the desktop icon, click the Help/Help Topics menu item. This will open the Getting Started main help page which presents a step-by-step tutorial for using the various features of SewArt.

Several image-processing tools are available in SewArt. In many cases, these will be necessary to use in order to reduce the color content and smooth the image file before it can be sewn. Usually, clipart images are already smooth enough to be sewn immediately, so these constitute a good set of images for starting to use the digitizing features of SewArt. Once a suitable image has been obtained the auto-digitizing Sewing mode is entered by clicking the Convert toolbar button (the sewing-machine icon). This presents a stitching toolbar from which choices for pattern fills, stitch angles, etc., can be made. Options for auto-digitizing the entire image or just a single color, or manually sewing each color in the image, are available on this toolbar.

Below is a clipart image that was sewn with SewArt using the default pattern fill. The textured fill appears after the image has been converted (sewn) to stitches. In this case, the conversion process took less than 5 minutes to complete. More complicated images will take longer and require use of the image conversion tools prior to producing the embroidery file.
Pattern sewn with SewArt from royalty-free ClipArt.


Free Programmable Fill (PAS) Creator+Editor

The programmable fills available in SewArt are stored in PAS file format. They are automatically loaded when the Sewing mode is opened. The PAS Creator application is a free application that allows you to edit existing fills and create new ones.

The figure below shows the workspace for the PAS editor. The outline of a heron has been imported (using the Paste button) and serves as a template for creating the PAS outline points (the red points added by clicking along the template). The "motif" view to the right shows how the pattern will appear when it fills a region in SewArt. The PAS file should be saved to the "Pattern Fills" folder in the SewArt folder to appear in the fill list.
Free PAS Creator workspace
System Requirements for S&S Computing Software Products
All S & S Computing products are native Windows® applications. They will run on versions of the Windows OS (Operating System) including XP, VISTA, Windows 7, and Windows 8. Use on the MAC® Operating system requires a Windows Emulator. While we do not recommend any particular emulators, MAC users have told us that our products run well with VMWare Fusion® and Parallels Desktop for MAC®.

The software will run on 32- and 64-bit Windows OS. To determine which bit size your OS is, go to Start->Help and type "System Information" (in Windows 8, in Tile view, just type "System Information").
Updates/Reinstall for S&S Computing Software Products
All software products offered by S & S Computing come with a free update policy for the lifetime of the product. AutoUpdate features on the Help menu of our products will inform you when updates are available for download. You can then update from within the open product. If your computer crashes in the future, you can just come back to AKDesignsBoutique.com, download the software again and enter your serial number - you will not need to purchase again.
Shipping for S&S Computing Software Products
We offer shipping of CDs (within the US only) for an additional $10. Click on the associated "CD" Add-to-Cart button to order CDs for any of our products. Shipping is via USPS First Class delivery and usually requires 3-5 days for delivery [shipped by S&S Computing].
Terms of Use for S&S Computing Software Products
All product licenses allow you to use the software on up to - but no more than - two of your own computers.
Returns for S&S Computing Software Products
All sales are final. They offer a generous trial (DEMO) period for their software. Please use the trial period to decide whether to purchase or not, before ordering. It is not necessary to uninstall the DEMO if you order the retail version - just register it. In legitimate situations where a refund is requested, a $10 restocking and deactivation fee will be charged.

Click HERE to see Current Sales


Product Reviews
Find Similar Products by Category
Customers also viewed